"WHY SLEEP YE?"
James Sanderson
The scene is the Garden of Gethsemane. The Last Supper had ended. Our Lord knew that the time had arrived in which the most tragic events of His life would soon unfold. He had come with His disciples to this quiet area to pour out His heart to the Father and gain strength to meet the demands of the ensuing hour. He, then, led Peter, James, and John further into the garden and said unto them, "My soul is exceeding sorrowful, even unto death: tarry ye here and watch with me" (Matt. 26:38). Our Lord then went about a stone's throw and began to pray in agony. Upon returning to the disciples, He found them sleeping. He then asked, "Why sleep ye? Rise and pray, lest ye enter into temptation" (Luke 22:46). During the events of that dark night and the final crucifixion of Jesus Christ, Peter cursed and denied Him, and all the disciples forsook Him. None were prepared for what lay ahead.

The same question should grip every one of our hearts at this most perilous time in earth's history: "Why sleep ye?" The Word of God and the testimony of the Church itself declare that we as Christians are in a state of sleep, woefully unprepared to meet the tragic chain of events soon to unfold.

The twenty-fifth chapter of Matthew records our Lord's parable of the ten virgins. These virgins represent the church of Jesus Christ, God's people. Only God's people would set out to meet the Bridegroom, our Lord Jesus Christ Himself. Sinners and unbelievers would have no interest in the Lord. In this parable, one observation stands out, "While the bridegroom tarried, they ALL slumbered and slept" (Matt. 25:5). As with the disciples in the garden, the whole church world is presently asleep.
Warnings Against Sleep
While the parable of the ten virgins addresses sleep, it is not talking about physical sleep but a spiritual condition. Physical sleep can be refreshing to the body; however, spiritual sleep is detrimental to the soul. The Word of God warns against sleep. "Watch ye therefore: for ye know not when the master of the house cometh, at even, or at midnight, or at the cock crowing, or in the morning: Lest coming suddenly he find you sleeping, and what I say unto you I say unto all, Watch" (Mark 13:35-37). Note the contrast between sleeping and watching. The individual who is watching is alert and aware of what is transpiring before him. The enemy is unable to take advantage of him. "But know this, that if the goodman of the house had known in what watch the thief would come, he would have watched, and would not have suffered his house to be broken up" (Matt. 24:43).

The Apostle Paul continues this theme, "Therefore let us not sleep, as do others; but let us watch and be sober" (I Thess. 5:6). The word sober conveys the importance of self-control and being of a sound mind. "But the end of all things is at hand: be ye therefore sober, and watch unto prayer" (I Peter 4:7).
The Tragic Consequences of Sleep
For a short time after the resurrection, the church was spiritually alert. With the mighty outpouring of the Holy Spirit on the day of Pentecost, the church received an infusion of power and glory the likes of which has not been experienced since. "And with great power gave the apostles witness of the resurrection of the Lord Jesus: and great grace was upon them all" (Acts 4:33). The lame walked, the blind received their sight, and the dead were raised to life. The gospel was preached with boldness. Unity and love ruled the hearts of God's people. The fear of God abode upon all the church (Acts 5:11). Hypocrites and impostors thought twice before they attempted to become a part of that early company of believers (Acts 5:13).

As the years passed, Christendom experienced a spiritual decline. The church began to fall asleep; as a result, the power and glory faded. Jude, the brother of James, noting this decline, found it needful to exhort the church to "earnestly contend for the faith which was once delivered unto the saints" (Jude 3). Except for an occasional move of the Holy Spirit, the church down through the centuries has continued to slumber and sleep (Matt. 25:5).

Spiritual sleep has had a devastating effect on the body of Christ: on its testimony to the world, on its relationship with the Lord, and on its power against the forces of evil. In fact, it was "while men slept" that the enemy could sow tares among the wheat (Matt. 13:25). The enemy has been able to work with virtual impunity because the church has been asleep. In order to appreciate this truth, one has only to witness the moral decline that has occurred in the last few decades. While it is true that Christians are asleep, one can be certain Satan and his cohorts have not been asleep. Sleep continues to beset the body of Christ even at this midnight hour and will cause many to be unprepared for the days ahead.

Spiritual sleep is very similar to physical sleep. In physical sleep, "there is little or no conscious thought, sensation, or movement" (dictionary). In physical sleep there is a lessening of one's response to external stimuli. Vine states that the metaphorical use of sleep is "carnal indifference to spiritual things on the part of believers; a condition of insensibility to divine things involving conformity to the world" (Vine's Expository Dictionary, page 82). The disciples in the garden were not merely overcome by physical sleep but were totally indifferent to the exhortation of our Lord to watch and pray. They lacked any sensible understanding of the urgency of the moment. Their spiritual senses were dull. Not until they were suddenly thrust into the events surrounding the arrest, trial, and crucifixion of Christ did they begin to comprehend the gravity of the situation; however, it was too late. Their reactions throughout this ordeal were less than admirable. They were not prepared. This same problem is facing God's people in this endtime. The major difference is that the stakes are higher.
The Evidence Of Sleep
God's people are living at an unprecedented time in earth's history. An urgency has begun to permeate the air. Those conditions foretold by Jesus Christ, the apostles, and the prophets of old are now occurring before our very eyes. How one applies himself in this day of preparation will determine his spiritual standing in the day of visitation. The foregoing observations seem quite simple; however, the problem is compounded by one major condition: the Church is asleep. What are the evidences of this spiritual malady called sleep? It might be well to examine some of the characteristics of spiritual sleep.

1) A lack of expectancy and longing for the Lord's return. In His discourse on the Mount of Olives, Jesus made a statement of paramount importance, "And when these things begin to come to pass, then look up, and lift up your heads; for your redemption draweth nigh" (Luke 21:28). The early church maintained a longing and expectancy for Christ's return. The New Testament contains many references to the return of Christ. The Apostle Paul wrote, "Looking for that blessed hope, and the glorious appearing of the great God and our Saviour Jesus Christ" (Titus 2:13). "And when the chief Shepherd shall appear" (I Peter 5:4). "when he shall appear"(I John 3:1). The present-day church has lost that expectancy. Christians seem to be more concerned with their own personal goals and ambitions for this life rather than maintaining a longing for the glories of that realm.

2) A lack of urgency. As with Peter and the disciples in the garden, many Christians do not comprehend the gravity of the situation. Their spiritual senses have become quite dull. The Word of God tells us that this is the midnight hour when the cry is going forth, "Behold, the bridegroom cometh; go ye out to meet him" (Matt. 25:6). The words of the prophet of old also ring out, "Blow ye the trumpet in Zion, and sound an alarm in my holy mountain: let all the inhabitants of the land tremble: for the day of the Lord cometh, for it is nigh at hand" (Joel 2:1). The cry at midnight and the trumpet have one purpose: to gain the attention of God's people and awaken them to the urgency of the time in which we live. The lack of urgency indicates that spiritual ears are closed and people are asleep.

3) Complacency, contentment with the status quo, apathy. Complacency is one of the worst spiritual diseases to afflict Christians today. The dictionary defines complacency as "a feeling of quiet pleasure or security, often while unaware of some potential danger, defect, or the like." The Laodicean church was afflicted with this problem, "I know thy works, that thou art neither cold nor hot: I would thou wert cold or hot. So then because thou art lukewarm, and neither cold nor hot, I will spue thee out of my mouth" (Rev. 3:15-16). The church today is complacent, not realizing the judgments that God will soon bring forth against the immoral degradation that saturates society.

4) Compromises in one's walk. A sleeping Christian is often a compromising Christian. One who compromises is willing to surrender his principles or convictions. The world and all that it has to offer has a lulling effect on the heart of the Christian. "Love not the world, neither the things that are in the world. If any man love the world, the love of the Father is not in him" (I John 2:15). A compromising Christian has left his first love. To the church at Ephesus the Lord spoke, "Nevertheless, I have somewhat against thee, because thou hast left thy first love" (Rev.2:4). In His Mount Olive address, Jesus also stated, "And because iniquity shall abound, the love of many shall wax cold" (Matt. 24:12).

5) Overcome by the cares of this life. Jesus expressly stated, "And take heed to yourselves, lest at any time your hearts be overcharged with surfeiting, and drunkenness, and cares of this life, and so that day come upon you unawares. For as a snare shall it come on all them that dwell on the face of the earth" (Luke 21:34-35). Note that from these words of Jesus the implication is that spiritual sleep is a condition of the heart. The cares of this life can dull one's spiritual senses. He becomes a slave to a routine. God is left out of the picture.

6) Lack of focus on God's call and plan for this hour. One who is spiritually asleep tends to have the wrong priorities. He is unable to evaluate conditions clearly. God is in the process of consummating, that is, bringing to completion all that He has planned for humanity. He has a plan for His people in this final hour. It behooves every Christian to awaken and focus on that plan. The event of paramount importance is the marriage supper of the Lamb. The parable of the ten virgins states unequivocally, "they that were ready went in with him to the marriage: and the door was shut" (Matt. 25:10). Only those who procured sufficient oil for their lamps were able to enter in. Being among that company should be of utmost concern.

7) Not alert, careless, off one's guard. Sleeping Christians are not alert. One of the signposts of the end that Jesus emphasized is deception. "Take heed that no man deceive you" (Matt. 24:4). Satan has pulled out all the stops to draw souls into his camp. Those who are not on their guard will be easy prey for the enemy's message. Ignorance of Satan's devices will be no excuse in the eyes of God. "But know this, that if the goodman of the house had known in what watch the thief would come, he would have watched, and would not have suffered his house to be broken up" (Matt. 24:43). Many will lose their souls because they will be unaware of the subtle work of the enemy in this latter day.
The Call To Awake
The Lord had called the prophet Jonah to bear a message of judgment to the city of Nineveh. Jonah, however, had other plans. He boarded a ship to Tarshish to get away from the presence of the Lord. The Lord sent a "mighty tempest" that threatened to break the ship into pieces. The ship's captain began to lighten the ship by throwing cargo into the sea. He also commanded everyone on board to pray to his god. Jonah had gone to the lower quarters of the ship and fallen asleep. The ship's captain then burst into his room and cried, "What meanest thou O sleeper? Arise, call upon thy God" (Jonah 1:6). This same question is apropos for the day in which we live. God is calling His church to awaken out of sleep. If there were ever a time that the Church needed to arise and call upon their God, it is now. "Wherefore he saith, Awake thou that sleepest, and arise from the dead, and Christ shall give thee light" (Eph. 5:14). "And that, knowing the time, that now it is high time to awake out of sleep: for now is our salvation nearer than when we believed. The night is far spent, the day is at hand: let us therefore cast off the works of darkness, and let us put on the armour of light" (Rom. 13:11-12).

As we have seen, the purpose of the midnight cry in the parable of the ten virgins is to awaken the Church to the urgency of the hour and to the need of preparation for the coming of Christ. "Behold, the bridegroom cometh; go ye out to meet him" (Matt. 25:6). The midnight hour is upon us, and this cry has been sounding forth for quite some time. Some are beginning to hear and respond. Unfortunately, others will awaken too late.

Throughout His message to this generation, our Lord has emphasized the need of watching and praying. "Watch ye therefore, and pray always, that ye may be accounted worthy to escape all these things that shall come to pass, and to stand before the Son of man" (Luke 21:36). Here our Lord issues a clear command that is easily understood, "Watch and pray." This verse also indicates that watching and praying are essential if one expects to stand in these last days. Both require effort and time. One may counter that he has no time. Every Christian needs to make time. If one does not have time to watch and pray, he needs to examine his priorities. The disciples in the garden disregarded this same command. We have already noted the consequences. Watching and praying need to become as much a part of one's life as eating, sleeping, and going to work. If the Lord Jesus Christ placed such emphasis upon these two activities, then certainly we as His followers should do the same.

Another activity of utmost importance is to gain a foundation in the Word of God. One does not have to be a preacher or theologian to study the Word. The Word of God is available for every saint. It is quite interesting that after His resurrection as Jesus Christ trod the road to Emmaus with two of the disciples, "He expounded unto them in all the scriptures the things concerning himself" (Luke 24:27). Again during another visitation after His resurrection "then opened he their understanding, that they might understand the scriptures" (Luke 24:45). It is Christ's desire that every Christian understand the Word of God. God speaks through His Word. It is most imperative that every one of us as Christians has an ear to hear what the Spirit of God is teaching from His Word.

One other activity of tremendous value to the Christian, especially at this time, is praise and worship. Again, this takes time and effort; however, the rewards far outweigh the effort involved. What greater joy can one have than to come into the presence of the Most High with praise and worship? Again Luke tells us that after Christ's ascension "they worshipped him, and returned to Jerusalem with great joy: And were continually in the temple, praising and blessing God" (Luke 24:53). The early church was a praying, praising, and worshipping church. A church is a wonderful place to worship God; however, one can worship and praise God many other places. Paul and Silas had a worship service in jail.
Closing Remarks
There is one truth that many in Christendom have difficulty grasping. The signs of the times point to the fact that the end of all things is at hand. Only God knows the exact day and hour; nevertheless, He holds His people responsible for understanding the signs pointing to His coming. "So ye in like manner, when ye shall see these things come to pass, know that it is nigh, even at the doors" (Mark 13:29). These are serious times in which we live. The day of preparation is fast coming to a close. We are actually living on borrowed time. We can be thankful to God for holding back His judgments. The forces of darkness have arrayed themselves against the saints of the Most High. In this midnight hour, the Holy Spirit is working faithfully to awaken and warn His people concerning what lies ahead. There has never been a time like this nor ever will be (Matt. 24:21). The Lord desires that every saint stand with Him in this evil day; however, the outcome depends on each one's response to the work of the Holy Spirit in his life.
Alfred King
Charles Spurgeon is considered one of the greatest preachers of the modern era, and many Christians are still encouraged today as they read his sermons. While we may not hold to Spurgeon's Calvinist views, we do recognize God used his great gift of preaching and his desire to see holiness among God's people. Charles Spurgeon experienced great adversity and suffering, so much so that later in life he said, "If it wasn't for the fires, if it wasn't for the trials, if it wasn't for the sufferings, if it wasn't for the storms, I would have been poverty stricken in the hand of God, I would have been poor in the pulpit of God." Spurgeon came to understand the necessity of God's refining fire and recognized its benefit even in the pulpit, for it made him a better and more forceful preacher of God's word. In spite of the teaching common among so many prosperity teachers and the modern faith movement that teach that Christians are not to experience hardships, God's people are perfected through trials and sufferings. It is through testing that Christ-likeness is produced in our hearts.

We at "The Testimony of Truth" receive letters and prayer requests frequently from readers who are going through fiery trials, trials which test their faith, and we are left with a burden for God's people in their time of need. We pray for the words which would offer comfort and encouragement to endure, and it is for this reason that we offer this article, that God's sheep may realize that there is purpose in the trials we face, and although each person's sufferings are unique, we are confident that God in His omniscience has the solution for each case. We pray for those who are in the fire of affliction. Members of our own congregation are in the midst of some trying situations and are left without understanding why. But God is testing our faith, for the days which are ahead will require tremendous faith in God, and that faith can only be produced as gold is refined, through great heat.

Recently we received a letter from a brother who requested words of comfort for a lady who had cared for her mother with Alzheimer's for 18 years, neglecting her own health and is now plagued with some serious health problems. This lady has a tremendous love for God and continues to stand strong in faith. However, she will suffer greatly with her health issues for the rest of her life unless God heals her. We ask that all who read this will hold up this sister before the Lord. We desire divine healing, but if God in His infinite wisdom chooses for her to suffer, we pray that God will grant her strength and faith to face these difficulties. There are many who are fighting battles against cancer, heart problems, or other health issues and there are those who are struggling with family crises, financial hardships, or other adversities. This list of problems we face daily could go on and on but we want to look at what God's word says about suffering.
There's More To Entering The Kingdom Than Being Born Again
When the apostles began preaching throughout the known world, they preached a gospel that would bring souls to Christ by being born again. However, they did not leave these new converts with easy-believeism, rather they taught them to go on to perfection. "And when they had preached the gospel to that city, and had taught many, they returned again to Lystra, and to Iconium, and Antioch, Confirming the souls of the disciples, and exhorting them to continue in the faith, and that we must through much tribulation enter into the kingdom of God" (Acts 14:21-22). While a man is brought into the kingdom of God through salvation, having his sins erased from his account before God, that is not the end of the journey. He is now a new creature or a new creation. He once was dead but now is alive. Like a sprout pushing through the sod, it must grow to become a tree that can withstand the storms the future will send its way. It is the heat of the sun and times of drought that test its meddle. Will the young tree push its roots down deep in order to stand when more serious times come, testing even greater its stability or will it succumb to its enemy, wither and die? So the young convert endures hardships and through great tribulation enters the kingdom. The writer of the book of Hebrews gives clear understanding of the refining fire necessary for producing mature Christians. "And ye have forgotten the exhortation which speaketh unto you as unto children, My son, despise not thou the chastening of the Lord, nor faint when thou art rebuked of him: For whom the Lord loveth he chasteneth, and scourgeth every son whom he receiveth. If ye endure chastening, God dealeth with you as with sons; for what son is he whom the father chasteneth not? But if ye be without chastisement, whereof all are partakers, then are ye bastards, and not sons. Now no chastening for the present seemeth to be joyous, but grievous: nevertheless afterward it yieldeth the peaceable fruit of righteousness unto them which are exercised thereby" (Heb. 12:5-8,11).

When Jesus appeared unto John on the isle of Patmos, He sent, through John, serious admonition to the seven churches in Asia. All these churches consisted of born again believers, yet He warns five of the seven that they were in jeopardy, for they had some major problems in their midst. In the letter to the church at Laodicea, He warns them of their luke-warmness. While they were no doubt born again, Jesus said they were wretched, miserable, poor, blind and naked. What was the problem here? Surely they had not been taught the modern prosperity message and were attempting to serve God and mammon! Jesus gave them some crucial and sound advice, "I counsel thee to buy of me gold tried in the fire, that thou mayest be rich; and white raiment, that thou mayest be clothed, and that the shame of thy nakedness do not appear; and anoint thine eyes with eyesalve, that thou mayest see. As many as I love, I rebuke and chasten: be zealous therefore, and repent" (Rev. 3:18-19). Pure gold, of necessity, must go through a refining process to be freed from all contamination. So must every child of God go through God's refining fire to rid the heart of its impurities.


Exposing And Eradicating The Believer's Impurities
A prime example of the necessity of refining fire is the Apostle Peter. In his first epistle he wrote, "Beloved, think it not strange concerning the fiery trial which is to try you, as though some strange thing happened unto you: But rejoice, (
interesting choice of words
) inasmuch as ye are partakers of Christ's sufferings; that, when his glory shall be revealed, ye may be glad also with exceeding joy" (1 Peter 4:12-13). Peter had many trials throughout his life which, according to tradition, ended by being crucified upside down. One of the trials Peter faced was self-imposed and probably one he most regretted the rest of his life. Jesus told His disciples that all would be offended because of Him on that last night He was with His disciples. Jesus told them the Shepherd would be smitten and the sheep scattered (Mark 14:27). Peter boldly refuted Jesus' warning stating emphatically that, though all the others be offended, he would not. He was ready to go to prison and even die with Jesus. Good intentions and a righteous and bold statement but Peter did not know his own heart. He thought he was sold out to Jesus, regardless of the cross he might be called upon to bear, but it was later that night when the cock crowed the second time that a sudden awareness settled upon him, a frightening realization that he didn't know the deceitfulness of his own heart. Later when Peter wrote his first epistle, he understood from personal experience God's wisdom in allowing His children to go through the furnace of affliction, for it is there that the heart of man is laid bare, naked and open. The pride of man is crushed by the humbling realization that he is blind to the deceitfulness of the inner man. Jeremiah gives warning to all who desire truth and wisdom with these words from chapter 17 verse 9-10, "The heart is deceitful above all things, and desperately wicked: who can know it. I the Lord search the heart, I try the reins, even to give every man according to his ways, and according to the fruit of his doings." Jeremiah informs us why every Christian must go through the fire: man has a deceitful and wicked heart. Fire consumes the dross and brings forth the gold: a heart purged through the refining fire, a clean heart which God desires. God sees in man's heart impurities which man is blind to except God expose them through fire. So, the Apostle Peter admonishes us, "Wherein ye greatly rejoice, though now for a season, if need be, ye are in heaviness through manifold temptations: That the trial of your faith, being much more precious than of gold that perisheth, though it be tried with fire, might be found unto praise and honour and glory at the appearing of Jesus Christ: (1 Peter 1:6-7).
Job, A Man Who Worshipped InTrials
Job is a man whom every Christian holds in high regard if they have read the account of his life. But Job knew nothing of the precedings in heaven, nor that he was on stage before angels, principalities and all beings both in heaven and in hell. He knew not that he was to be tested in a manner in which few men have ever been tried and upon him rested God's integrity and honor. God was accused by Satan of bartering with Job, for God was blessing Job so Job would be faithful to God. God allowed Satan to do whatever he wanted to try Job except he was not allowed to take Job's life. It seems strange to us that Satan didn't know God better than this, but one must wonder if he wasn't attempting to cause other angels to question God's integrity, but whatever the case, God knew His servant and laid His very honor upon this great man of God. All the heavenly host watched as the events unfolded and Job under grief and affliction known only to a few men "worshipped" and said, "Naked came I out of my mother's womb, and naked shall I return thither: the Lord gave, and the Lord hath taken away; blessed be the name of the Lord." "In all this Job sinned not, nor charged God foolishly" (Job 1:20-22). What a great man of God! What could this man lack in dedication to God? How could a man be more trusting than Job was as he sat in the ashes of his home and worshiped God? Yet notice what he says after this testing was complete. "But he knoweth the way that I take:
when he hath tried me, I shall come forth as gold
"
(
Job 23:10). "Then Job answered the Lord, and said, I know that thou canst do every thing, and that no thought can be withholden from thee…
I have heard of thee by the hearing of the ear
:
but now mine eye seeth thee
.
Wherefore I abhor myself, and repent in dust and ashes" (Job 42:1-6). Job's extreme testing brought him into a deeper and greater understanding of and relationship with God. An intimate bond he never knew before. God is infinite and every child of God is and will forever be growing in his relationship with God. Even when Christians arrive in heaven they will forever be learning and seeing more about their God. This is one of the great mysteries of heaven, one of many of which we look forward to when this world is removed, consumed and burned up.
Quoting again from the Apostle Paul, "Yea, and all that will live godly in Christ Jesus
shall suffer persecution
"
(
2 Tim. 3:12). And in closing, we read from Revelation 7:13-17 "And one of the elders answered, saying unto me, What are these which are arrayed in white robes? and whence came they? And I said unto him, Sir, thou knowest. And he said to me,
These are they which came out of great tribulation
, and have washed their robes, and made them white in the blood of the Lamb. Therefore are they before the throne of God, and serve him day and night in his temple: and he that sitteth on the throne shall dwell among them. They shall hunger no more, neither thirst any more; neither shall the sun light on them, nor any heat. For the Lamb which is in the midst of the throne shall feed them, and shall lead them unto living fountains of waters: and God shall wipe away all tears from their eyes." Come soon, Lord Jesus!
Kenneth Fountain
"Rise, and measure the temple of God, and the altar, and them that worship therein. But the court which is without the temple leave out, and measure it not; for it is given unto the Gentiles" (Rev. 11:1, 2). This event, described by revelation to John, should stir great concern among professing Christians. Though in dark speech, it gives an obvious comparison of the physical structure of the temple with an individual's spiritual state. It is important that we determine what is wrong with the courtyard area that God would give it to the Gentiles. The following questions are also of interest. Who is in the courtyard? And how does a person know when he has moved beyond the courtyard?

By reading through II Chronicles 3-5, we can get the basic layout of the temple Solomon built as the house of the Lord. This included the Most Holy Place, the Holy Place, the porch and the court with all of their respective furnishings. In brief, the Most Holy Place housed the Ark of the Covenant, containing the tables of stone from Moses, overshadowed by two cherubims with outstretched wings. The High Priest alone entered this chamber only once a year. A large veil separated this room from the Holy Place with its ten candlesticks and ten tables with shewbread where the priests ministered daily. The entrance was secured by two golden doors and fronted by a porch with two massive columns named Jachin, meaning "He shall establish," and Boaz, "in it is strength" (II Chron. 3:17). The porch floor, as well as all inner walls and floors, were covered in gold, as were all the furnishings within. Off the porch, and surrounding the temple was the court which had ten lavers for washing sacrifices, a large altar for making burnt offerings, and a large sea set upon twelve brass oxen for the priests to wash in. The entire structure, including the furnishings and building materials, were all ordered of the Lord, and were to be explicitly followed (I Chron. 28:11). Each detail pictured a spiritual truth relative to the gospel of the kingdom and the personal relationship of one walking with God (Heb. 4:2).

The courtyard around the temple was for the Israelites to bring their animals for sin offerings and other types of offerings. These were washed in one of the ten lavers then given to the priests to put upon the large altar to be completely burned up. The sea was only for the priests to wash in so as to cleanse themselves for holy service before the Lord. All of these court furnishings were made of brass which represents judgment. Paul speaks of this self-examining and judgment in I Cor. 11:31-32, "For if we would judge ourselves, we should not be judged. But when we are judged, we are chastened of the Lord, that we should not be condemned with the world." Also, in II Cor. 13:5, "Examine yourselves, whether ye be in the faith; prove your own selves. Know ye not your own selves, how that Jesus Christ is in you, except ye be reprobates?" Spiritual Israelites who are now in the court are those who have received the new birth. "For he is not a Jew, which is one outwardly; neither is that circumcision, which is outward in the flesh: But he is a Jew, which is one inwardly; and circumcision is that of the heart, in the spirit, and not in the letter; whose praise is not of men, but of God" (Rom. 2:28,29). As Jesus said, "Except ye be converted, and become as little children, ye shall not enter into the kingdom of heaven" (Matt. 18:3). These converts are to set themselves to "seek first the kingdom of God and His righteousness" (Matt. 6:33). And their righteousness must exceed those who know scripture, but do not apply them (Matt. 5:20; James 2:22-25). Claiming the name of Christ will not ensure entrance to heaven, but humble obedience will (Matt. 7:21). How many today concern themselves with Jesus' statement in Luke 9:62, "No man, having put his hand to the plough, and looking back, is fit for the kingdom of God," or Paul in I Thess. 2:12 which says, "That ye would walk worthy of God, who hath called you unto His kingdom and glory"?

Upon entering the courtyard, we are "As newborn babes, (and should) desire the sincere milk of the Word, that ye may grow thereby" (I Peter 2:2). However, even after much time, many fit the description Paul gave in I Cor. 3:2-3, "I have fed you with milk, and not with meat: for hitherto ye were not able to bear it, neither yet now are ye able. For ye are yet carnal: for whereas there is among you envying, and strife, and divisions, are ye not carnal, and walk as men?" The author of Hebrews states, "For when for the time ye ought to be teachers, ye have need that one teach you again which be the first principles of the oracles of God; and are become such as have need of milk, and not of strong meat. For every one that useth milk is unskillful in the word of righteousness: for he is a babe. But strong meat belongeth to them that are of full age, even those who by reason of use have their senses exercised to discern both good and evil" (Heb. 5:12-14). God desires and intends for each person He has brought to salvation to develop an intimate, growing relationship with Him. He does not want us to become or remain distanced from Him through neglect and sin, but to cleanse ourselves of our unrighteousness and put on His holiness (II Cor. 7:1; Eph. 4:24). "Therefore leaving the principles of the doctrine of Christ, let us go on unto perfection" (Heb. 6:1).

It appears that the bulk of those who profess the title of being a Christian have little or no interest in gaining the attributes of Christ. They are content to go through the motions of attending church functions and appearing godly within the congregation. Applying the commands of the Lord to their personal lives and inner being, conforming themselves to His will and purposes for them, and putting on the whole armor of God to engage in the fray, or growing the fruits of the Spirit in their hearts are merely conversation pieces, or interesting topics for the preacher to present. These would likely be courtyard residents. Others evidently have never even been born of the Spirit, but attend church to have a feigned religious security and social respectability. Their only knowledge of the courtyard is from observation, not personal experience, because they are not kingdom citizens (John. 3:3-7).

Many who receive salvation refuse to go on with God. They will not grow in knowledge and grace. They will not produce fruit, and will ultimately be cut off (John 15:2-6). If they even attend a church with any regularity, they pick one where they will be coddled and comfortable without any prodding toward godliness. (II Tim. 3:5) They will stagnate and backslide or lazily settle into a form and ceremony. These are superficial Christians who can easily be blown "about with every wind of doctrine" (Eph. 4:14). Their house is built upon sand, and it will be swept away (Matt. 7:26,27). These are easily overwhelmed by the daily requirements of life. As Jesus said, "He also that received seed among the thorns is he that heareth the word; and the care of this world, and the deceitfulness of riches, choke the Word, and he becometh unfruitful" (Matt. 13:22). Some are like the unprofitable servant of Matthew 25:24-30 who was given a talent but did not use it; he was ultimately cast into outer darkness! These courtyard residents need to heed Isaiah's admonition to "Shake thyself from the dust; arise, and sit down, O Jerusalem: loose thyself from the bands of thy neck, O captive daughter of Zion" (Isa. 52:2). God's gracious provision within the court area for receiving forgiveness of sins is wonderful and necessary throughout our growth, but we are not to remain as little children (spiritually).

Those who would truly honor God in their lives must grow and mature spiritually to become worthy vessels useful for His purposes and service. Paul expresses this so well in Romans 13:11-14, "And that, knowing the time, that now it is high time to awake out of sleep: for now is our salvation nearer than when we believed. The night is far spent, the day is at hand: let us therefore cast off the works of darkness, and let us put on the armour of light. Let us walk honestly, as in the day; not in rioting and drunkenness, not in chambering and wantonness, not in strife and envying. But put ye on the Lord Jesus Christ, and make not provision for the flesh, to fulfil the lusts thereof." This area called the court is in stark contrast with the temple itself which was of gold representing purity, holiness and divinity. It is interesting to note that in II Chron. 7:1,2, when Solomon dedicated the temple with thousands of animal sacrifices, that God filled all the house with His glory so the priests could not go in to minister. It is not even implied that He also filled the courtyard with glory. Also, the ark of the covenant, representing God's abiding presence, was placed in the Most Holy Place, again, not the courtyard where the masses of Israelites gathered.

Those who leave the court and cross the golden porch between the solid columns with the names stability and strength have purified themselves through the blood of Christ's sacrifice and washed themselves in the brass sea. They are prepared to venture into the Holy Place as priests (Rev. 1:5, 6) before the Lord, residing in His blessed presence. Herein they partake of the shewbread of living Word, and the candlestick-shed light of the glorious gospel of liberty. They bring the desirable incense of humble, heartfelt prayer before the Lord (Rev. 8:4). They have received of the holiness, purity and divine righteousness of Christ. They have acquired the "gold tried in the fire…and white raiment" (Rev. 3:18). These have their feet firmly planted on the solid Rock, Christ Jesus (I Cor. 10:4), and they are deeply rooted by the waters of life (Psalm 1:3). These have disentangled themselves from the distractions of the cares of this physical life and engaged in the raging spiritual warfare as good soldiers of Christ (II Tim. 2:3, 4). These hungry souls are like Paul who proclaimed, "This one thing I do, forgetting those things which are behind, and reaching forth unto those things which are before, I press toward the mark for the prize of the high calling of God in Christ Jesus" (Phil 3:13-14). These blessed individuals "go in and out, and find pasture" (John 10:9).

In today's world, an aspiring business entrepreneur will scrutinize a successful business to determine the causes of its success from the CEO down through the ranks to the newest stock boy, as well as those who deliver the various products the business promotes. He will study books and attend seminars and interview leaders, comparing plans and exploring ideas to better himself. The youngest musician or athlete who establishes his goals early in life will devote himself year after year to developing more, greater and stronger skills to improve himself, also employing numerous venues of instructors and experiences in his pursuit of excellence. Any who have reached the pinnacle of their field still endeavor to improve themselves, and the main reason they have achieved superiority is because they truly love what they do. The person who reaches national or even world renown still practices his art into the later years of life, usually coupling that with reaching out to instruct others. They have found the satisfaction of accomplishment in the area of their heart's love and devotion, therefore they want to share it with any they can. The individual who is content to sit on the sidelines vicariously reveling in others' acquired abilities will never reach those levels himself. However, those who are itching to get into the contest are attentive to the entire scenario unfolding before them, noting the individuals involved as well as any contributing factors that may be ascertained. These will enthusiastically throw themselves into the struggle with all their heart, mind, soul and strength. Paul said, "Know ye not that they which run in a race run all, but one receiveth the prize? So run, that ye may obtain. And every man that striveth for the mastery is temperate in all things. Now they do it to obtain a corruptible crown; but we an incorruptible" (I Cor 9:24-25).

How many Christians are so motivated that they are seeking first the kingdom of God and His righteousness (Matt. 6:33). We must strive to enter in at the strait gate (Matt. 7:13-14). This is not an option! Our spiritual life in Christ must have preeminence over and above everyone and everything else in our lives (Matt. 10:37, 38). None of us will make it to heaven merely because we have a godly pastor, or a hospitable congregation, or an outstanding choir, but only because our own life measures up to God's standards. We should not measure ourselves against ourselves. Jesus is our example, and the Holy Spirit and the Word are our guides. Jesus plainly stated, "For I say unto you, That except your righteousness shall exceed the righteousness of the scribes and Pharisees, ye shall in no case enter into the kingdom of heaven" (Matt. 5:20). The time is coming when the temple will be measured and we must, by that time, have grown into His likeness.

When Paul was describing the body of Christ in I Cor. 12, he finished with "but covet earnestly the best gifts" (verse 31) before his famous chapter on charity. Jesus said, "It is your Father's good pleasure to give you the kingdom" (Luke 12:32). We tend to look about us at our congregation or elders or ministers for one to enter into what God has offered to His people when a good long look in the mirror may reveal someone God has chosen as an Elijah, John, Peter or Paul for our day. We should remember that Moses, Gideon, David, the apostles, Esther, Elizabeth and Mary among so many other heroes and heroines of faith were all common people doing menial tasks, but God had great plans for them. Actually, God has great plans and expectations for each of His people. He has chosen each of us, bought us, delivered us and called us out of darkness and destruction for His divine purposes, but most people do not pursue or possess the glorious gifts and designs God has for those He loves. "But as it is written, eye hath not seen, nor ear heard, neither have entered into the heart of man, the things which God hath prepared for them that love Him" (I Cor. 2:9).

In II Peter 1:4-11, Peter listed a sequence of godly qualities Christians are to acquire, and finished with a warning, "brethren, give diligence to make your calling and election sure" because some are too lazy to apply themselves to pleasing God. God is loving, patient, long-suffering and merciful, but He also requires a godly return on His supreme investment in our lives. "Wherefore also we pray always for you, that our God would count you worthy of this calling, and fulfill all the good pleasure of His goodness, and the work of faith with power: That the name of our Lord Jesus Christ may be glorified in you, and ye in Him, according to the grace of our God and the Lord Jesus Christ" (II Thess. 1:11,12). May we soon hunger for and press into the glories He has generously proffered.
The following article by David A. Warriner, Jr, Ph.D. is written by a Doctor of Philosophy. Consequently it contains some lengthy sentences and some words which some may have to consult a dictionary to understand. However, the points he presents in this article are extremely pertinent to our present society. Evolution has replaced creationism in American schools and with it a degeneration of our society. Dr. Warriner points out that evolution is first of all, not scientific, and secondly, it is one of the root causes for many problems facing our nation today. This article was first published in "The Testimony of Truth" in 1990 and is reprinted here 25 years later, for it gives us a very clear perspective of evolution and its damage to our once Christian based culture. The first part may seem a little complicated but continue reading because he addresses the most important points in the last half of the article.
David A. Warriner, Jr., Ph.D.
When criteria which are generally invoked by professional scientists to determine whether an investigation or study qualifies as "scientific" are applied to the body of ideas called "evolution," the concept and the research purporting to support it fail miserably in meeting many of those criteria. Alternatively, when the criteria of what constitutes a "religion" are applied to evolutionism, it fares much better. Yet, it can be readily verified that when questioned about the validity of evolutionary pronouncements, the vast majority of not only scientists but also other "scholars" who inhabit the ivy covered halls will promptly and fervently respond to the effect that, "Today no responsible scientist doubts the established and incontrovertible fact of evolution." Something is definitely "off key." Why? And does it really matter, or is this evolutionary mind-set, like legendary absentmindedness, just another harmless quirk of "eggheads," which can be shrugged off as being but an innocuous idiosyncrasy?

At this juncture there should be cited at least one of the criteria by which evolution fails as true science; just one is enough to establish the case. It is this: Although evolution is touted as "undeniable fact," no one has ever observed anything evolving. To any honest and intelligent person that should be a major difficulty, for it puts the concept in the same realm as that of Santa Claus, the "Great Pumpkin," and fairy godmothers. But the evolutionists are undaunted; they have a ready stockpile of "explanations" for this problem. A very frequently used one involves citing verifiable observations of variation within the biotic world and then claiming that such constitutes "proofs" of evolution. This is a semantic ploy of deliberately confusing one word with another, a quick change somewhat like what happens when a green chameleon jumps off a leaf and a brown chameleon lands on the ground. The typical "man in the street" is unequipped to discern the subterfuge, and, since we are now in the third or fourth generation that has been psychologically conditioned never to doubt that which has been declared as "scientifically proven," he is usually very reluctant to reveal any doubts he might entertain about these "proofs."

Now for the mention of one criterion by which evolution partakes of the nature of a religion. In science, one never reasons from data; one can reason only from statements that he chooses to make about the data. Properly, these statements, or postulates, must be subjected to testing by application of appropriate experimental procedures and relevant mathematical analyses. If they cannot be supported by such testing, then they must either be discarded or be accepted and retained on faith. Penetrating study of all evolutionistic pronouncements reveals that they are fraught through and through with tacit assumptions, of such nature as to be impossible to verify, the very acceptance of which, or the failure to deny which, are manifestations of faith, even though the proponent himself may not be consciously aware of his faith. The degree of such faith shown by evolutionists is staggering in its enormity; e.g., the evolutionist must have faith, not "as a grain of mustard seed," but that hydrogen atoms, if given sufficient time, will turn into people! Obscure and undiscussed in most teaching situations are the elements of pure faith inherent in the manifold assumptions underlying such scientific proceedings as the dating of fossils by methods involving truly scientific data from measurements of radioactivity. Surely no one will dispute that faith is an essential aspect of almost all, if not all, religions. More polemical, perhaps, is the question of whether all human activities involving faith may be called "religious." However, there can be little doubt that atheism qualifies as a religion.

Just within the past two or three decades proponents of special creation have progressed past the "Bible thumping stage" to a reassessment of the tremendous wealth of real and relevant "scientific" evidence in terms of hypotheses or concepts which, unlike many of those of the evolutionists, need not presuppose what they would like to "prove." Attacking the evolutionists on their own "home territory" has gotten them frantic, and many of them have as much as admitted that their conceptual scheme is, indeed, bankrupt.

If so-called science has trouble in producing sufficient valid and admissible evidence to support allegations of long mechanistic, cumulative, and progressive sequences of biotic changes, as from one species to another, then it has a theoretically insurmountable problem when confronting the issue of "ultimate origins." For, to make a properly conclusive scientific pronouncement abut the origin of life, it is essential for someone to have been present with a notebook and pencil, recording observations of what occurred, whether it took place over a prolonged period of time or quite suddenly, whether it was fifty million years ago or just ten thousand years ago, and whether God was involved or not. But, of course, if such an observer had existed so as to be present, then what he was observing could not have been "origins," because such observer had necessarily already been originated. Therefore, as intimated above, this is a difficulty for special creationists as well as for evolutionists. Consequently, I object to the use of the term "scientific creationism;" I am reminded of the warning that you cannot play with hogs without getting muddy. "Special creationism" is, itself, a nice term; its position can make use of scientifically derived data in an honest and logically proper fashion without claiming to be either a scientific or an unscientific conceptual scheme. If a "scientific" position can be allowed to have non-scientific aspects, as is the case with evolutionism, then certainly a non-scientific position, such as creationism, should be allowed to have scientific aspects.

Now, just why does the strange situation set forth above exist? Actually, it can be fully understood only by "born again" Christians. Human beings are born physically alive but spiritually dead. At some subsequent point in time an individual human being's spirit may be "activated" by a sovereign act of the Holy Spirit of the Godhead, possibly an occurrence something like the activation of an automobile storage battery that has been shipped dry and is then activated by the addition of water after it has been installed in the car. Such an individual is then a "new creation," a "peculiar person," and through the indwelling presence of the Holy Spirit is enabled to have insights of which an unregenerate person is quite incapable, regardless of his degree of intelligence and education. This distinction is further developed by the doctrine that in God's program there are three "races" of men: Gentiles, Jews, and Christians. The differences among the three are well defined; Gentiles and Jews may now become Christians, but when they do they are no longer Gentiles or Jews. The point is, positionally and insightfully, Christians are apart from and properly incompatible with Gentiles and Jews; they are a "different breed of animal."

Evolutionism is a necessary aspect of the position of non-Christians. The so-called atheist has to be an evolutionist; he has no other choice. This is not to say that unthinking or un-God-honoring Christians may not align themselves with the evolutionists in much the same way that we sometimes find wayward Christians who are liars, thieves, or whoremongers.

Additionally, we must understand that, in God's inscrutable providence, this is Satan's world, and that Satan, the most powerful of God's creatures, is diligently committed to a program of human deception and counterfeit good. Over the past century, Satan has successfully contrived to place in positions of responsibility non-Christians who have, with great subtlety and determination, built a great educational system founded squarely upon the ungodly position of scientific humanism, of which evolutionism is the unifying, underlying philosophy. By now several generations of people, including Christians, have been brainwashed and indoctrinated into this viewpoint. Once established, the hierarchy of the system is self-perpetuating; by numerous and devious means non-Christians are preferentially recruited into the educational system, Christians are forced out, and those who cannot be forced out are silenced or discredited.

Let us consider the second question that was raised back in the first paragraph: Does the teaching and unchallenged acceptance of evolution really matter? The answer should be a resounding "Yes!" Evolution is not just an idea belonging to, or confined to, the biology classroom. The effects of the evolutionary mind-set are amply revealed in human behavior, governmental affairs, international relations, art, music, literature, economics, morality, in fact, in virtually all aspects of contemporary life. For example, evolutionism can be considered as a keystone to "permissiveness" in child rearing. Permissiveness is not merely ungodly, it is contrary to God's law. The Bible clearly states that Children are to obey their parents, and are to be brought up in the "way that they should go."

Make no mistake about it: we are at war. The evolutionists and their cohorts are the literal, ideological enemies of Christians. In this warfare physical violence is, of course, not to be employed, but tolerance, compassion, pity, and prayer for the "enemy" are not enough. Constructive action that is detailed in substance, epistemologically accurate, attractively educational, and successfully legal in force is strongly indicated and is possible to achieve. Current litigation brought by evolutionists to prescribe the teaching in public schools of creationism as a theory, on the ground that such involves the teaching of religion and, hence, is unconstitutional, gives rise to a most interesting paradox: that those who scream the loudest about keeping religion out of the public schools are themselves the most ardent advocates of religion in the public schools! Apparently the real issue is not just religion but whose religion.

Ideas do, indeed, have consequences. It is perhaps too much to ask the average man of good will to entertain the unpleasant idea that, as a group, the educated cultured, sincere, respected, intelligent, and, yes, Christian, high school and college biology (and other) teachers who have, for the past several generations, been assiduously preaching the "gospel" of evolutionism, have likely done more to corrupt our young people, and subsequently the adults into whom they grew, than have all the whores, hoods, pimps, addicts, and pushers. However, such a conjecture tends to be reinforced by the words of St. Matthew in Chapter 10, verse 28, "And fear not them which kill the body, but are not able to kill the soul: but are not able to kill the soul: but rather fear him which is able to destroy both soul and body in hell."

Finally, it is high time that the silent moral majority of God-fearing Christians in our country exert whatever force is necessary to effect a return to those principles upon which our nation was founded. This must be done by exposing, discrediting, and ousting from positions of influence and responsibility those scientific humanists who, using as a key tool the fraudulent, anti-scientific religion of evolutionism, are largely responsible for bringing about a mental and moral climate conducive to most of the ills that are rampant in our society today.
Curtis Dickinson
A young man, after two years of agonizing radiation and chemotherapy, at last finds rest in death, and his mother asks, "Why?" An elderly woman, with painful arthritis and a broken hip, suffers a stroke but now lies helplessly silent, to be tube-fed until death comes. Her family asks, "Why?"

Every day thousands of young people – frustrated, discouraged, pressured and confused, with no reason for going on – consider ending it all, and many of them do.

Is there a reason? Is there hope? With life so filled with its problems and pain, what is the purpose of it all?

In a poll taken among teenagers, the majority stated that their goal in life was to get rich. They had no idea how being rich would help them attain a purpose in life, because it had never dawned upon them that life has a purpose. And since their chances of actually getting rich are diminishing every day, so are their chances of accomplishing any purpose, leaving them to face the future without hope or direction and destined for failure.

Man was created with purpose. The Creator expressed it in the beginning: "Let us make man in our own image, after our likeness, and let them have dominion" (Gen. 1:30). Adam was not made with all the attributes of God, such as being omnipotent, omniscient, omnipresent and immortal, but he was created with the capacity to think, to reason, to feel and to act upon his own judgment. His purpose was to be what His Creator desired him to be, to think thoughts after the mind of God and to act in harmony with Him.

That purpose has not changed, as God does not change (Mal. 3:6). God's purpose is eternal (Eph. 3:11). When Jesus appeared, He gave to the world a demonstration of what it means to fulfill God's purpose (II Tim. 1:9,10). Being "the image of the invisible God," Jesus thought and acted in harmony with the Father's desires. He said, "I do always the things that are pleasing to Him" (John 8:29). Jesus could have gained wealth, power and all that contributes to worldly pleasure and comfort, but none of this would have helped Him fulfill His purpose. In fact, it was His determination to please God that caused Him to resist the traditions and popular concepts of men. He said, "That which is exalted among men is an abomination in the sight of God" (Luke 16:15). The religious concepts so popular with the orthodox of His day were rejected by Jesus and won for Him severe criticism and opposition.

To align oneself with this great purpose of God to have man in His own image, one has to deny the world's purposes. He must repent – to change his purpose and direction – which sets him in opposition to the world's normal course. It then appears to the world that it is the Christian who is going the wrong direction. He is marked as a fanatic, an extremist, and by many even as a danger to society.

The world has always been opposed to the purpose of God. Jesus said to the apostles, "because you are not of the world, but I chose you out of the world, therefore the world hates you" (John 15:19).

Note how, in the Sermon on the Mount, Jesus reveals the contrast between what is considered normal in the world and what is normal for those who follow Him. The world considers as misfits those who are poor in spirit, who mourn, who are meek, who hunger and thirst after righteousness, and who are pure in heart. Jesus suggests they will be reproached and persecuted for such righteousness (Matt. 5). All the same, these are the ones who will enter into life (Matt. 6:13-14).

What the world cannot accept is that man must submit to God's purpose, that only His purpose will prevail. Therefore, "The kings of the earth set themselves, and the rulers take counsel together, against Jehovah and against his anointed, saying, Let us break their bonds asunder, and cast away their cords from us" (Psalm. 2:2,3). God's purpose must be abolished, hence the determination to keep His law out of government, to deny it in the school and in the media. While the Supreme Court debated the abortion issue on the grounds of constitutionality, they refused to consider whether it is right or wrong. God's purpose is unrecognized in the highest court, and millions of pregnant women are inclined to act as though such a purpose does not exist.

In the darkness of this milieu, where is the light of the church? Unfortunately it has not spoken in clear tones. For example, the message given to promote conversion seldom includes a clear presentation of God's purpose to have man as an immortal creature in His own image. One may respond to an invitation through deep emotional stress, without ever having considered whether or not he desires to be remolded in the very image of God. Recently, I was present at a large evangelistic rally at which the entire message was the personal experience of the speaker's courage and faith in overcoming severe suffering and physical affliction. It was a moving story. But it wasn't about God's purpose and nothing was said about what He requires or commands. Yet scores walked to the front at the invitation.

Generally, the church presents a choice, not of what one is to be, but of where one is to reside: go to heaven and live in bliss or go to hell and be tortured forever. Compare this with the teaching of Jesus and the apostles. "Whosoever believes on Him should not perish but have eternal life." "He that believes on the Son has eternal life; but he that obeys not the Son shall not see life, but the wrath of God abides on him." The alternatives offered by Jesus are life and death. Scripture holds forth the object as being godly, being transformed day by day into His image (II Cor. 3:18), and ultimately being "like Him" in the glorious state of immortality (I John 3:2; Phil 3:21). It is precisely because God doesn't want the rebellious to live forever that He cast Adam and Eve from the garden, lest they "take also of the tree of life and eat, and live forever" (Gen. 3:22).

It is common procedure for a person to choose a vocation as his life's purpose, to train for it and bring all of life into harmony with that pursuit. Then he may be told that to "receive Christ" or to "invite Him into his heart" will bring God's help in his career goals.

This is a case of putting the cart before the horse. What God requires is that we make His purpose our purpose. He does not promise to make a Christian farmer a successful farmer, but He promises to be with him while he becomes a successful Christian.

The idea of the sinner "inviting Christ" into his heart comes from Rev. 3:20, where Christ knocks at the door. But it was at the door of a church, where people who were already Christians had become lukewarm. It is Jesus who invites the sinner to salvation, not the other way around. "If any man would come after me let him deny himself and take up his cross and follow me" (Mark 8:34). The essential element of repentance is that one renounces his own agenda (or vocation) in order to follow God's. It is the Creator's purpose that counts, and it is that purpose that God will help man achieve.

What, then, of the suffering, heartache and hard personal problems which confront us? One may ask, "Why am I being punished? What have I done to bring this about?" Some problems we may bring on ourselves and others may result from the sin and evil in the world. But none of them – sickness, financial reverses, domestic conflicts – stand in the way of fulfilling God's purpose to have us in His image.

Peter writes that we can rejoice in our hope "though now for a little while, if need be you have been put to grief in manifold trials, that the proof of your faith, being more precious than gold that perishes though it is proved by fire, may be found unto praise and glory and honor at the revelation of Jesus Christ" (I Peter 1:6,7). Jesus "learned obedience by the things which He suffered" (Heb. 5:8) and left us an example that we should follow in His steps (I Peter 2:21).

God isn't finished. He works in the redeemed, transforming them and renewing their minds and hearts (Phil. 2:13).

Nothing is more important to God than the accomplishments of His purpose, to have us in His image. Whatever furthers that purpose gives Him glory. His pleasure is not in the great edifices erected for comfort and convenience of the church but in the lives that are being transformed, lives that reflect His love and holiness, people who are willing to lose life in this world in order to gain the perfect life in the next.

To be a Christian is to be willing to exchange all that is temporal and mortal for that which is eternal, which will include immortality in the image of God.

"He that loves his life loses it; and he that hates his life in this world shall keep it unto life eternal" (John 12:25).
Another member of People of the Living God went to be with the Lord on May 16, 2015. Brother Charles "Chuck" Layman attended church as a younger man but experienced a radical change in his life a few years ago after attending a "Walk to Emmaus" weekend. Surrounded by Christians in whom he saw a living Christ, his life was dramatically changed, for he found a joy in Christ he had never known. The experience at the "Walk to Emmaus" event gave Chuck the desire to share Christ everywhere he went. Chuck was always ready to serve others and aided anyone and everyone who needed help. He willingly helped the elderly with their chores and would take them to the doctor or to town when they needed transportation, never expecting them to repay him for his services. He loved children and was always cheerful in his interaction with them. He encouraged every child he could and will be missed by everyone who knew him. Chuck fought a battle with cancer for a couple of years before God relieved him of this malady and took him to be with Him. Chuck was 73. We will certainly miss his joyful smile and encouraging life.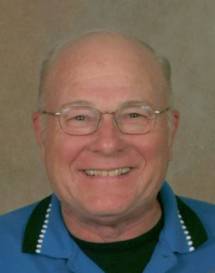 Charles Woodard
Man is a tripartite being of body, soul and spirit. The soul is antagonistic to the spirit and wishes to control the body. The soul is the seat of emotions. Fear and joy, sadness and happiness, tears and laughter are some of the emotions of the soul.

The Spirit of man makes him God-conscious. It is the spirit that responds to the Gospel. The soul will cause apathy and indifference to the true things of God. The spirit is moved upon by the Holy Spirit to give understanding of spiritual concepts: "But there is a spirit in man: and the inspiration of the almighty giveth them understanding" (Job 32:8).

Soul religion is the religion of the natural man: "But the natural man receiveth not the things of the Spirit of God; for they are foolishness unto him, neither can he know them, because they are spiritually discerned" (I Cor. 2:14).

Soul religion is the predominate religion of today. It is influenced by unspiritual pastors and teachers who promote emotionalism and have only a form of godliness. One pastor of a large church had this in his church "weekly:" "One of the most exciting personalities among Christian speakers and singers today is our guest this Sunday. His effervescent personality builds enthusiasm to hand-clapping levels…come and enjoy the spirit of revival in our church along with the high-energy ministry of ________________ ___________.

This is total soul religion! Soul religion promotes spiritual lethargy because it depends on the exciting and the spectacular. A simple Gospel message in the spirit of meekness with emphasis on the person and work of Jesus Christ is lost to those fed on soul religion.

A showcase program is what soul religion wants. The flesh puts on a good show. Soul religion is a ministry of the flesh! However, the flesh profits nothing spiritually: "It is the Spirit that quickeneth; the flesh profits nothing: the words that I speak unto you, they are Spirit, and they are Life" (John 6:63). Soul religion only uses Holy Scriptures as a back-drop for excitement and emotions. God does not anoint flesh!

Soul religion is always positive and ignores sin. This fleshy message is a man-pleasing, unfruitful work of the soul and promotes spiritual ignorance.

Another sign of this false religion is compromise! The flesh will compromise with the world and its methods. One so-called Christian(?) magazine tries to give testimony through a format of sports. I quote: "Athletics is a magnet that attracts people of all ages, races, and spiritual backgrounds. Sports captures the attention and imagination of fans who follow their favorite teams and players."

Evangelistic efforts centered around sports events is a classic example of soul-centered religion. The spectacular, the marvelous signs, wonders and miracles, physical healing and falling on the floor are not always a sign of the power of God. We need no carnal demonstration to prove the presence of Christ. As our Lord Jesus Christ was Holy, so we show forth to the world a new creation: "Therefore if any man be in Christ, he is a new creature (Gk. Creation): old things have passed away; behold, all things are become new" (I Cor. 5:17). "Always bearing about in the body the dying of the Lord Jesus, that the life also of Jesus might be made manifest in our body" (II Cor. 4:10).

True Christianity is spending time in prayer (talking to God) and reading His Word (letting Him talk to us). "The Grace of the Lord Jesus Christ, and the love of God, and the communion of the Holy Ghost, be with you all. Amen" (II Cor. 13:14).